An Investopedia discussion with Lamar Wilson on Investing, Bitcoin, and More
Recently, Investopedia hosted a studio session with Ian Dunlap, Lamar Wilson, Diane King Hall, and Tom Bruni to discuss investing strategies, stock trading, crypto, and more. We will focus on Lamar Wilson and his thoughts on crypto and Bitcoin. The session was packed with well-known investment thought leaders, and Lamar shares how he's found value in crypto as a vehicle for business, education, and building generational wealth. As always, please consult a financial advisor before making investment decisions.

The event ranged in topics such as Money Moves For Your Future,Stock Trading 101,NFT, BTC, WTF? Breaking Down the Crypto Hype and Invest Like A Pro With Ian Dunlap. Lamar Wilson is the founder of Black Bitcoin Billionaire a social club that focuses on breaking down the crypto hype while teaching the fundamentals of Bitcoin investing. He started his career in business and technology and has since transitioned into the world of Bitcoin education. When asked about the current state of crypto and the value Bitcoin has on the consumer, he said: "The value of water to a man in the desert is different from the value of water to a man in the ocean."

Wilson said he believes we are still in the early stages of cryptocurrency and that there is a lot of growth potential. He also noted that one of the challenges facing the industry is regulation, education, and wealth building. Lamar believes it's essential for there to be some regulation in place so that people can feel safe investing in cryptocurrency. However, he also said that too much regulation could stifle innovation.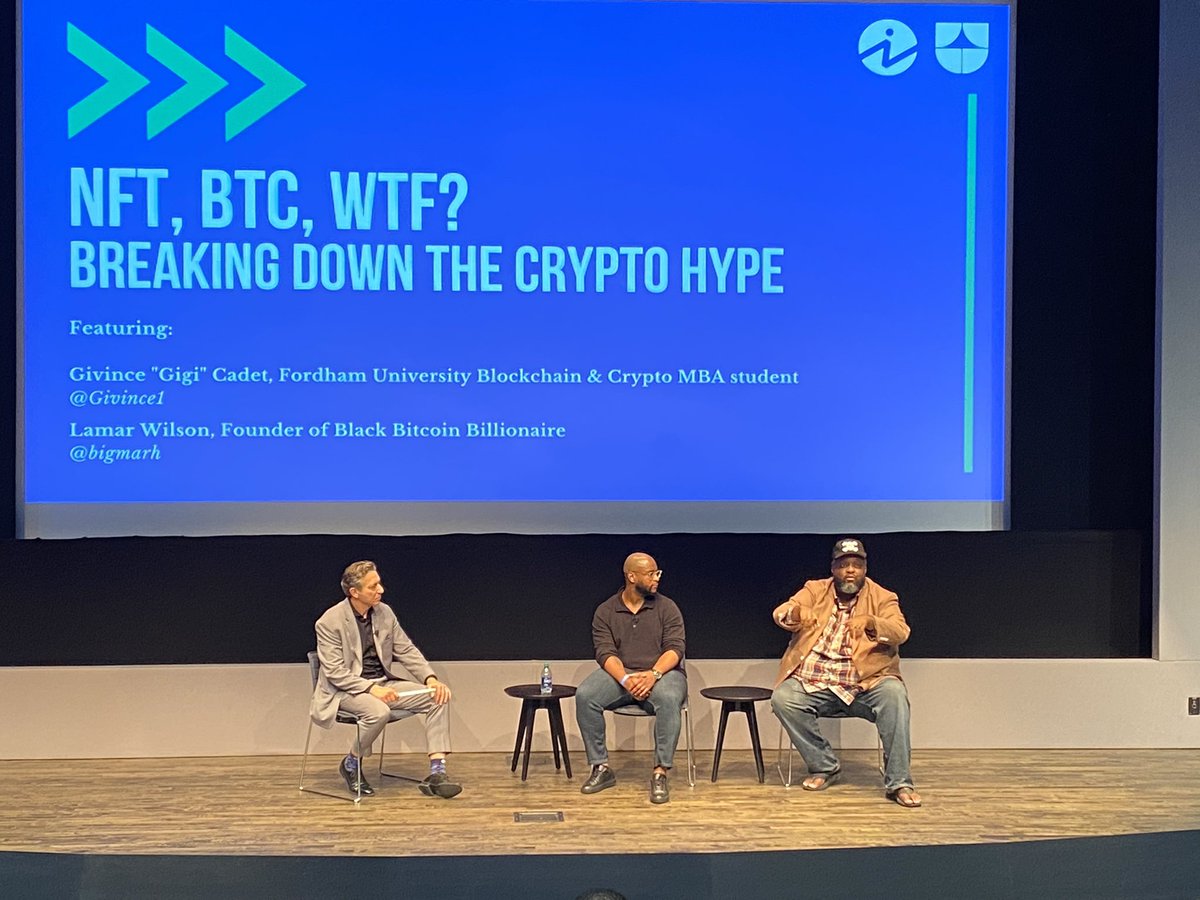 When asked about his Bitcoin education strategy, Wilson said he diversifies his portfolio across multiple asset classes. Black Bitcoin Billionaire teaches members to make a sound investment in Bitcoin. Bitcoin offers a chance to build wealth for disenfranchised members of our society traditionally left out of the wealth race. Lamar informed the audience, "For all the young folks, get a skill. What you know and who you know is real wealth. You don't have to get money to build wealth; you need knowledge." He also noted that an excellent way to break down the crypto hype is to keep a close eye on what's happening in the world so that he can make informed decisions about where to invest his money.
Hearing Lamar Wilson's thoughts on cryptocurrency and some cool ways to invest were fascinating. His experience building one of the first Bitcoin wallets has given him a unique perspective on the world of Bitcoin. I'm excited to see what he does next in his career!